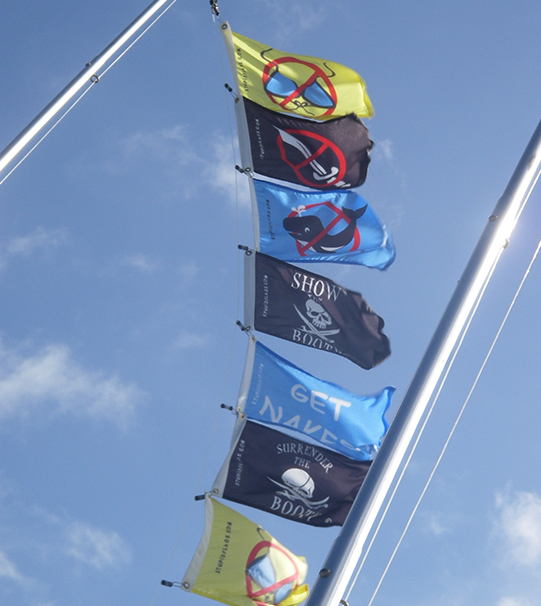 Stupid… Flags?
---
We started this company because we noticed there was something missing on the water…Unadulterated Fun! Our flags bring a whole sh#@ ton of fun to your sandbar parties and if the BBB would let me show you, we'd have pages and pages of pictures posted of just how much FUN!
So why the name, stupid flags? Well it came to us one day while cruising down the sandbar. Our flag we created for fun, drew attention from a boat full of ladies, who graciously condoned our behavior and began throwing off their bikini's.
While having a blast, another boat close to ours had a sea cow swimming close by. (Some call them manatees, we just call them whales). The sea cow saw the girls dropping trough and said to us…."Stupid flags!" and voila, our company was born!!
---
Enjoy,
Shannnon
& Edward
---
Quality Flags for Quality FUN!
---
Made from a durable nylon our flags can handle the sun and the occasional beer spill. They are meant to last, for obvious reasons! We hope that you enjoy flying our flags as much as we enjoy making them!
If you ever find your flag damaged from shipping or flawed in any way that hinders its performance, just get in touch with us and we will take care of the issue! We back our flags with a 100% guarantee they work!
We don't however "Guarantee'" they will work for you the way they do for us. We are a group of handsome lads, that the ladies don't mind looking at. So if you have a pocket keeper on your bathing suit, where thick bottle glasses or have Summer teeth (some are here, some are there), then you're just SOL!
---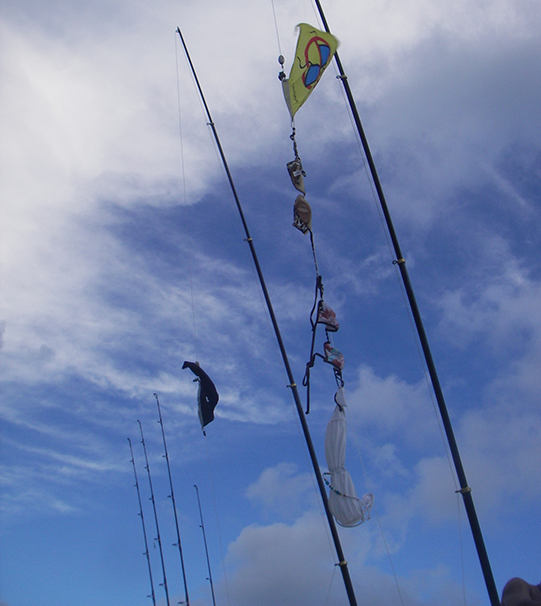 ---
---
What 's a flag worth to you, that produces the most spectacular views a man could ever behold?
Most men would pay $100 for the attention our flags will get them, we don't feel like robbing Peter to pay Paul, so we made them affordable so that you can enjoy life on the water. Just remember us when your GoPro© is going full speed! We love pictures and videos from our patrons!